Out Of Stock
favorite_border
compare_arrows
share
Dell Inspiron 15 3567 15.6" Windows 10 Home 1TB/16GB
Category

:

Laptop Computers

Product Code:

Inspiron 15 3567

Availability:

Out Of Stock
remove_circle_outlineadd_circle_outline
A like new laptop restored to working condition with Windows 10 Home.
Minus a few marks on the lid and bottom, this computer is like new, and still holds a good battery charge.
Very suited to fit your needs. Use the nice feeling touchpad or use the built-in touchscreen to power through office work, games, and more.
The large, touch optimized, 15.6" display is great for viewing at least 2 applications side by side. It even features a full number pad, and super fast Wi-Fi speeds.
Open as many programs, apps, and browser tabs as you want with 16GB of fast, responsive DDR4 memory. Power through and master the art of multitasking.
| | |
| --- | --- |
| Brand | Dell |
| Storage Technology | Hard Disk Drive (HDD) |
| Storage | 1TB |
| Memory (RAM) | 16GB |
| Processor | 6th Gen Intel Core i3 |
| Screen Size | 15.6" |
| Wi-Fi | Yes |
| Bluetooth | No |
| Webcam | Yes |
| Warranty | 90 days |
Related Products
more_vert
Dell Latitude 3330 13.3" Laptop Windows 10 Home 250GB/4GB
close
The Dell Latitude 3330 is a modern model of Dell laptop that is neither to big or too bulky for the year 2020.Get things done with a professional grade laptop featuring an HDMI, VGA, and multiple USB ports. Stowe it in a bag when not in use or when travelling--it's barely 3 pounds with the battery installed.And with XBit, you get a 90 day warranty on all parts/labor for this computer. Need a full ..
more_vert
Lenovo ThinkPad E531 15.6" Windows 10 Pro 1TB/8GB
close
**There was a listing error. This item has Windows 10 Pro, not home. The listing has been updated, and previous orders were fulfilled correctly and successfully, with Windows 10 Pro.**The ThinkPad Edge E531 is a beautifully designed work laptop featuring a large display and a full number keypad.Get everything you need done with a professional grade laptop featuring an HDMI, VGA, and multiple USB p..
more_vert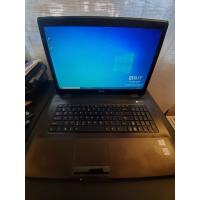 Asus K72F 17" Notebook Windows 10 Home 500GB/8GB
close
A whole lot of laptop!Featuring a whopping 17" HD screen, 500GB of storage, and 8GB of fast DDR3 memory, multitasking on this notebook is a snap. Widescreen display is perfect for multitasking whether it's web browsing, office work, or light gaming...