more_vert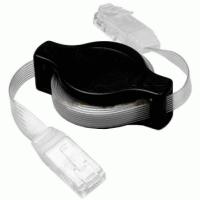 1m Retractable Ethernet Cable
close
Reduce cable clutter for small or temporary projects with a retractable ethernet cable.This Cat5e cable provides speeds suitable for most projects, and retracts when not in use. ..
more_vert
GE by Jasco HDMI to VGA Adapter
close
Mirror your display or stream content from a compatible device to a monitor or television! Converts one signal to another...